AYO: Light-Based Personal Energy System
AYO: Light-Based Personal Energy System
AYO is a revolutionary product, backed by science, that helps you boost your overall energy levels, optimize your sleep and beat the jet lag during your travels!

More than 2000 orders from AYO's InDemand campaign have been fulfilled.
For delivery to Australia, New Zealand and Asia with a 12 month warranty.
AYO is simple to set up and use - after creating a user profile in the AYO app based on your sleep habits and lifestyle preferences, our sophisticated algorithms perform an in-depth analysis calculating critical points for your sleep/wake routine and activity levels.
By wearing AYO in as little as 20 minutes a day, the clinically-backed AYO light can help you wake up easier while feeling more energized as well as alleviate jet lag or make you more active in the dark and evening hours, depending on the program you choose.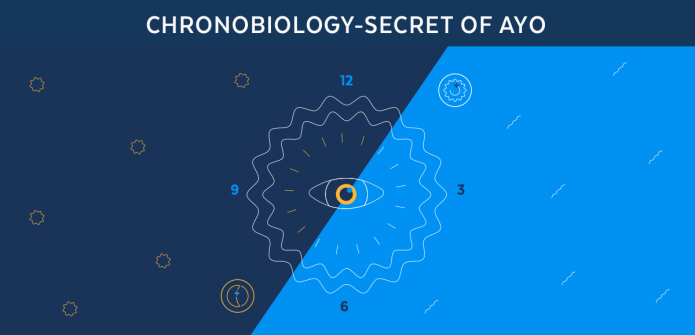 AYO's proprietary technology is based on 20 years of Chronobiology research in leading universities around the world, including Harvard and Oxford.  
Chronobiology is the study of everyday human activities and bodily processes such as hormone release, metabolic changes, cardiovascular activity and other processes, related to the natural body rhythm.
The AYO light gently enters your eyes, just like sunlight, and triggers retinal ganglion cells that send signals to your brain. AYO can tell your brain to "turn on" or "turn off," no matter what the wall clock or your body clock says about the hour, the day or the time zone.
The signals from AYO can order your brain to, among other things, suppress its melatonin release, the hormone that makes you sleepy. The result: you're rapidly more awake and energized, wherever in the world you may be!